Excuse me for bringing this up, but I might have a solution for this problem. Althought this is an old thread and 4x6 might have already solve the issue, I hope this might be helpful to someone else in the future.
There is a simple way to affect only dark tones by using Blending options dialog box (Layer >> Layer style >> Blending options). Under "Blend if:Gray" area there are sliders with wich you can control the opacity of individual pixels based on the range of their tonal value. Using Alt key (Option on Mac, I guess) you divide the White slider and drag the handles to the left. It helps if you previously hide all other layers so you can see the checkerboard.
Here's a print screen so you can see what I mean.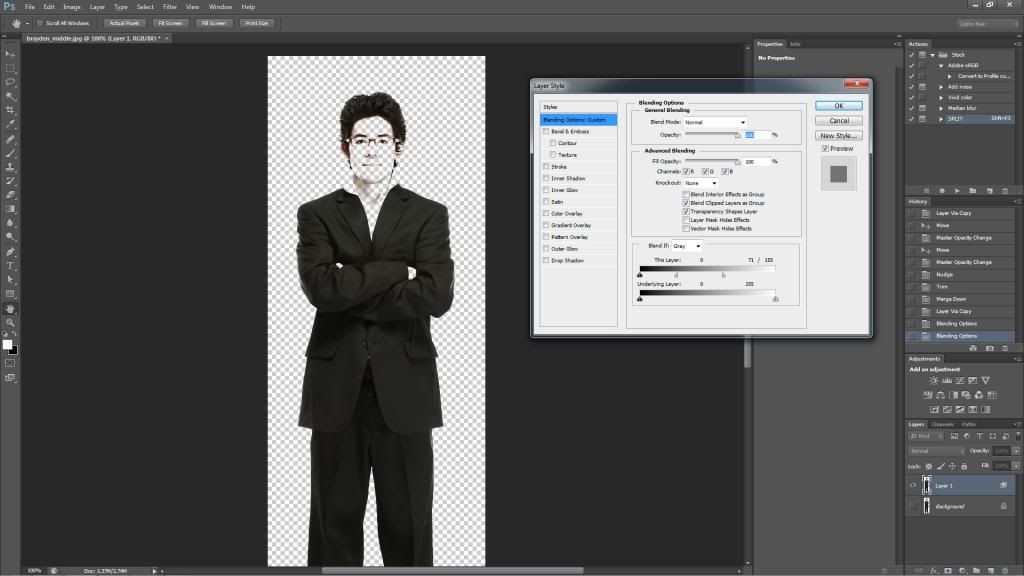 This also works with Adjustment layers. For this image I would use Color balance with its Tone set to Shadows.
Hope this have been helpful. If you have any questions feel free to ask.
(Edited on 2013-08-29 04:07:36 by Zeljko_Naic)