Get it on a package that is! Wooooot!
So I am shopping for some tomatoes at the market today and I spy this package that looks weirdly familiar. I pick it up and I reel a bit on my heels to realize that my shot of last season's heirloom tomatoes is staring me back in the face on the package label.
A super treat I was proud to purchase and now eat!
It looks like the image has been flipped, and maybe combined with another shot from the same series... which is just fine and dandy by me, because it looks super cool. Wooohooo!
Thank you to
Ras
for suffering while I ordered him around with the bounce. Such a great sport and great team-mate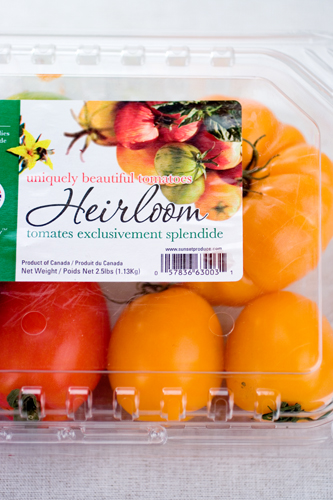 edit: UBB hates me
(Edited on 2006-06-30 18:42:18 by kcline)