Well... at least one of her great shots are.
I was at the checkout stand and I looked down and recognized one of her beautiful models on the cover of an in-store 8.5x11" advertisment. Super cool!!!
Here it is in action, it looks much better in person (sorry my scanner made some funky moire pattern on it that look slike yellow stripes):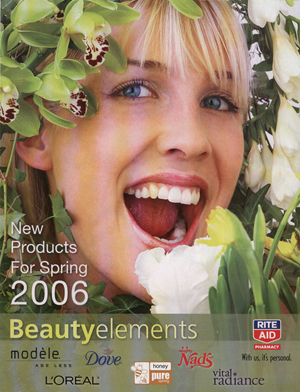 And here is the original shot:
Congrats Aldra!
***ubb code can suck me today grrr
(Edited on 2006-07-21 13:39:07 by kcline)