You have way over-sharpened this - most RAW converters have defaults for "capture sharpening" that are too aggressive. Take a look at this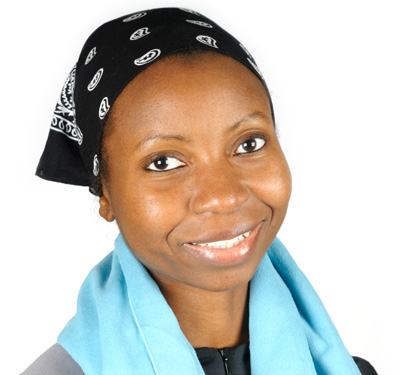 I used a high pass sharpening layer masked so that only the eyes, eyebrows lips and teeth were sharpened (and the white shapes on the front of the scarf if you like).
The noise seems most noticeable in the shadows of the fleece vest, so I used Noise Ninja (masked) to remove that. The curves adjustment layer got the background right behind her neck white and then a soft edged layer mask cut out the rest - if you get the whole backgorund white with one adjustment, some of the subject becomes too bright.
See what you think