A collection of 16 app icons templates.
Vector file is EPS v.10. Transparencies have been used.
All icons are organized on layers, with light effects, icons, shadows and background on different layers to make editing easier.
All icons are full squared, masked by the rounded rectangle shape. so if you nee them square shaped, you just have to remove the mask.
With the download is included a PSD hi res file (with each icon on a different layer group).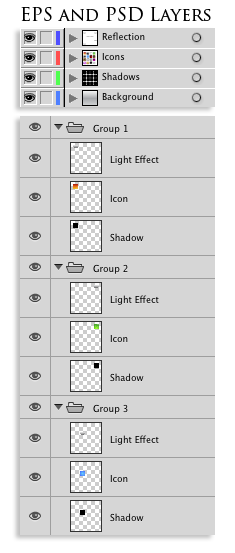 More cool design elements from Pingebat
Other interesting Design elements collections by Pingebat: