Extremely detailed vector map of France borders. Scale is 1:1.000.000.
Including all the major administrative regions of the France, and countries nearby.
Each country has its own layer.
Additional path with France outline (without regions) added for better visibility:
Here is an outlined version of just the France map: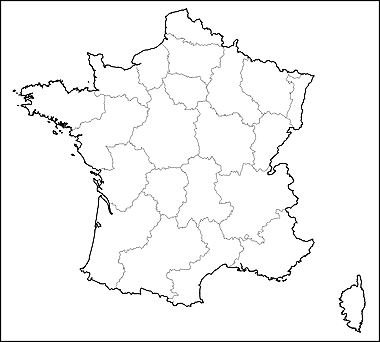 Each path is a country region, or an island. Just the map itself has 282 paths with 587091 points. Entire file contains 66188 paths!
Additional layer with major lakes and rivers included.
One more layer with 121 major cities and their names included as well. Each city has designated outlines, not just a point on a map.
There are three names for Paris AI2EPS cobvertion mistake
Just remove two of them.
One JPEGs (2380x2233) included in the ZIP file.
What you see in the thumbnail is 14% zoom in AI (out of 4000%).
Let's look closer. For example to the ILE-DEL-FRANCE region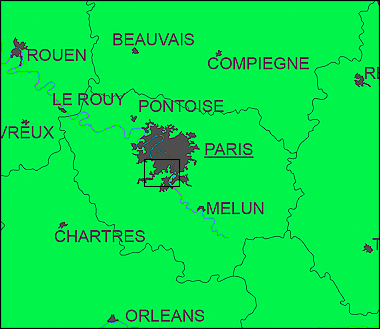 Well, Paris is well-known (by the way, it's the entire Paris area, not only inner ring).
Let's zoom further, to the south of Paris, Charles de Gaulle International Airport area: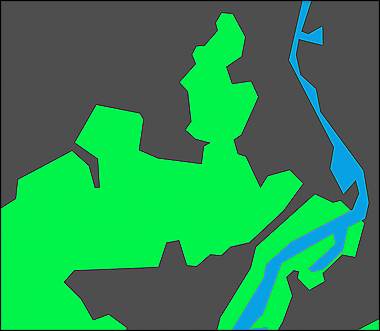 This is not a trace, but an original data. The source for this image is a vector VMAP0 database. It took a month to convert the data, and to adjust it to be used by the end-user.
This is an commonly accepted Lambert Conformal Conic projection (used by National Geographics, CIA, etc).
Have fun!