A High Detail collection of various stamps of Famous monuments and icons of US culture
All Stamps have been designed from scratch using Illustrator CS5 and are isolated each on a single layer.
Vector File is EPS v.10, a few transparence effects are present.
With every download you will also get a high resolution (3500x3500 pixels) Photoshop PSD file with each stamp and background isolated on its own layer as you can see from these image.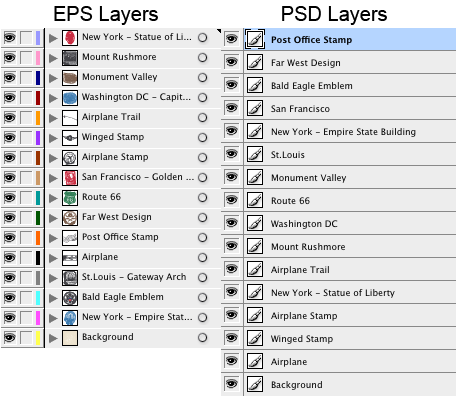 The font used are:
Univers Else
Crimson
Bree Serif
OSP-DIN
All from fontsquirrel.com
Similar and strictly related image from Pingebat:
More interesting pingebat designs: