A high quality and detail collection of famous monuments and Culture Icons all around the world.
A full transparent and High Resolution PSD file (5000x5000px), with every icon and shadow on a different layer, is included with every download.
Vector file and PSD are organized with layers and groups, with every icon and reflections easily selectable.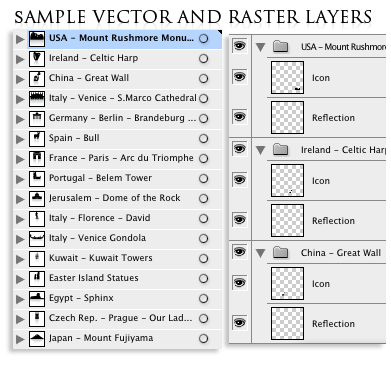 Other interesting High detail Monument and Building Images from Pingebat collection
If you are interested in more high quality Black and white textures and shapes check the link Below

If you are searching for ispiration for some new icons the collection below is what you are looking for!