ICONOGRAPHIE DU REGNE ANIMAL
G. CUVIER, 1829-1836,
Original hand-coloured engraving
Pub G Henderson, London
different species - Anatomical details
The full title of this work is "The Animal Kingdom Arranged According to it's Organization, Serving as a Foundation for the Natural History of Animals and an Introduction to Comparative Anatomy."
George Léopold Chrétien Frédéric Dagobert Cuvier was a French naturalist and zoologist. Of humble working class origins, he belonged to a new class of self-made scholars who worked their way to the top of academe.
Cuvier was a major figure in natural sciences research in the early 19th century and was instrumental in establishing the fields of comparative anatomy and paleontology by comparing living animals with fossils. He is well known for establishing extinction as a fact.
His most famous work is "Le Rèane Animal" (The Animal Kingdom). In 1819 he was created a peer for life in honour of his scientific contributions and was thereafter known as Baron Cuvier.
professional high resolution scan with superb details, 1200 dpi, rich contrast.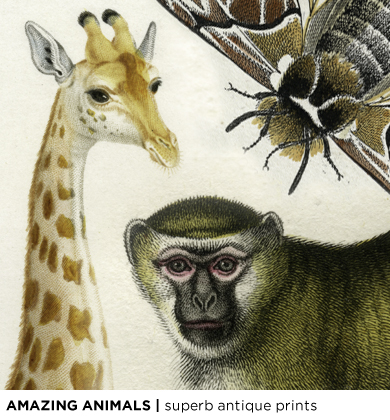 Please see some similar pictures from my portfolio: